CORPORATE Sales
We're the ideal partner for companies that want to kick-start their digital strategy so as to launch or enhance their presence on e-commerce marketplaces, also with an eye on diversification and geographical expansion using an international, multi-marketplace approach
You can opt for across-the-board consultancy or choose any of our specific services. Thanks to a highly varied client portfolio, we offer extensive experience ranging across many areas including Fashion, Clothing, Furnishings, Cosmetics, OTC Medicine, Consumer Electronics, and more.
OUR GOAL
To help you sell on e-commerce marketplaces by offering you comprehensive solutions!
You provide the product, we provide the know-how and expertise in online marketplaces.
Where do you want to sell?
We have 50+ marketplaces in our portfolio. We help you select those that are most suitable for your specific needs and objectives.
How do you want to sell?
We operate using different business models:
Agency model: you're the direct owner of the account on one or more marketplaces and you sell directly to the end consumer with us acting as your consultants.
Distribution Model: we sell your products through our stores located on the marketplaces.
Do you need support only for one stage of the process?
We can provide you with specific services for specific areas of activity.
Our consultancy ranges across 8 areas of activity and embraces the whole sales process.
Market evaluation
Analysis of brand presence in current and potential target markets

Assessment of the competitive scenario
Assessment of sales potential for each business model (B2B and B2C), marketplace and geographical market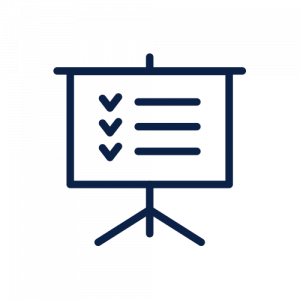 Definition of a personalized sales plan
Analysis of the client's commercial strategy and potential areas of development and synergy on digital channels
Definition of a digital sales plan developed ad-hoc for the client and designed by business model (B2B and B2C), marketplace and geographical market
Catalog creation and optimization
Supporting catalogue selection for each business model (B2B and B2C), marketplace and geographic market
Catalogue digitization (photoshooting and video creation)
Content creation and translation into 8 languages
Optimization of the catalogue, both text and images, according to the requirements of each of the selected marketplaces
SEO optimization of product pages, working on specific keywords, attributes and metadata
Catalogue publishing for go live
Content maintenance over time
Design and creation of special premium and A+ content
Copywriting and taxonomy
Store management and fulfillment
Definition of the operational and logistical model for each business model (B2B and B2C), marketplace and geographical market
Support and relationship management with marketplaces
Opening and configuration of accounts on selected marketplaces
Order management
Monitoring of marketplace invoices
Dispute management on shortage claim, price claim, chargeback
Sales performance monitoring
Advertising & marketing budget management
Preparation of the marketing and advertising strategy aimed at achieving the prefixed economic or visibility targets
Definition of the budget to be allocated for each business model (B2B and B2C), marketplace and geographical market
Implementation of advertising campaigns through the tools and functionalities provided by each marketplace
Implementation of annual marketing plan and promotions/deals dedicated to specific digital events such as Black Friday and Singles' Day
Monitoring of effectiveness/efficiency KPIs with constant evaluation of results achieved and spending
Brand/Account protection
Managing the set-up of the Brand registry
Definition and implementation of a Brand Protection strategy
Monitoring the client brand's products and its main competitors
Monitoring of brand name, keywords, logo, patent design
Definition of action plan
Managing third party infringements in each country, according to the guidelines defined by the brand in the set-up phase
Monitoring of buy box, pricing, unauthorized resellers, keywords, etc.
Customer Service
Customer support at all stages of the customer journey
a. Pre-sales: monitoring and managing product-related questions
b. Sales: managing customer information requests
c. Post-sales: monitoring of tracking and delivery times, management of non-conformities and returns, monitoring and management of customer reviews in both reactive and proactive modes
Reporting & data analytics
Collection and management of brand, category and competitor sales data
Creation of periodical reports on sales / management control / advertising / brand protection / violations / disputes / reputation / fee collection / returns
Data analysis and development of an action plan on the basis of insights developed ad-hoc for the client
Creation of customized dashboards for the client, also integrated with external data sources
Do you want to start selling on Amazon and 50+ marketplaces?
Do you want to create your own marketplace store?
Do you want to improve your presence on online marketplaces?
Request free consultancy
For further information, more details and to find the best solution for your needs, contact us now.